Cocktails and Camp Tales: Pendergast Style!
Saturday, November 3rd, 2018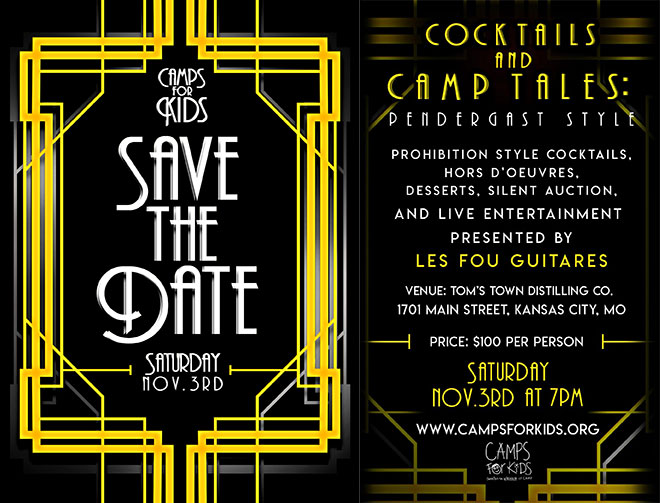 Platinum Sponsor
Shamrock Trading Corp.
Gold Sponsor
Bank of America & Merrill LynchGragg AdvertisingDesimone Pearson L.C.
Silver Sponsor
Peter & Carroll PowellKansas City Bank of OmahaRomanelli Dental
Silver Supporter
Keaton ConstructionQueen's Price ChopperTPP
Ticket + Tour and a visit to the tasting room
Details
Date:
November 3, 2018
Time:
7 p.m.
Tom's Town Distilling Co.
1701 Main St.
Kansas City, MO 64108
Google Map
Contact
Regina Weir
Phone: 816-839-6494