2019 CampOut on T-Bones Field
Saturday, June 8th at 7:05pm - Sunday, June 9th 8am
An overnight experience to benefit special needs children.
Ticket price includes a pre-game tailgate for the whole family, admission to the T-Bones/Wichita Wingnuts game that night, and an on-field movie and overnight campout on the T-Bones baseball field. Enjoy breakfast in the ballpark the next morning.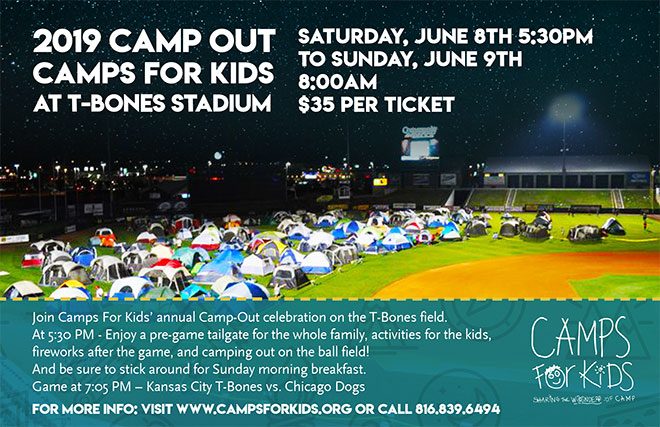 For more information and to register, please call 816.839.6494, or use the donate button to pay via PayPal.
Details
Date:
Saturday, June 8th at 7:05pm - Sunday, June 9th 8am
T-Bones Ball Field
Google Map