Camp Encourage
Overnight Camp | Specialty Camp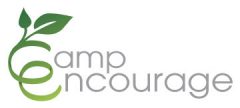 Camp Encourage offers a quality overnight camp opportunity involving relationship development, recreation, and relaxation for children with autism spectrum disorders, ages eight to eighteen.
Sensory supports, visual strategies, direct social instruction, and positive behavioral supports are a few of the many important elements that make Camp Encourage unique. Traditional camp activities including horseback riding, fishing, swimming, participating in art activities, and singing by the campfire will be a few of the numerous activities available.
Camp Encourage provides an accepting, loving atmosphere and is well staffed with high quality, well-trained counselors, activity facilitators, medical personnel, and behavior specialists. Additionally, we seek feedback from highly regarded professionals in the area. Camp Encourage is held at Tall Oaks Conference Center in Linwood, Kansas.
Camp Wish List:
Camperships (Full or partial scholarships could range from $100 to $1200 each, depending on each family's needs.)
$18,500
Total
$18,500
Contact
Kelly Lee
4025 Central St
Kansas City, MO 64111

Phone: (816) 830-7171