Camp MITIOG
ACA Accredited Camp | Overnight Camp | Specialty Camp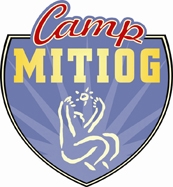 MITIOG is devoted to organizing and creating quality life experiences and lasting memories for children born with Spina Bifida.
MITIOG (Made In The Image Of God) seeks to help these children with activities which fulfill their physical and emotional developmental needs, increase their sense of self-worth and promote self-reliance in daily activities.
The main activity of this program is camp MITIOG, a week-long camp. During their week at camp, the children participate in regular camping activities including swimming, fishing, canoeing, art and crafts, nature classes, classes on self help medical care and evening campfires.
Memories of the camp are recorded in the "Camp Log" put together by the campers themselves which they receive at the end of camp.
Camp MITIOG is accredited thru the American Camp Association (ACA).
Camp Wish List:
cost per camper $600
$60,000
Total
$60,000
Contact
Aaron Laughlin
5308 W. 162nd Street
Lee's Summit, MO 64063

Phone: 816.454.2607