Camp Wilderness
Overnight Camp | Specialty Camp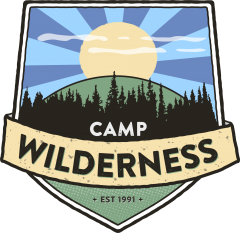 Camp Wilderness is a five-day, four-night summer camp experience specialized for youth with bleeding disorders. The primary purpose of Camp Wilderness is to provide a camp experience for youth with bleeding disorders who were excluded from participating in traditionally summer camping programs. By providing a camping experience specifically planned, prepared and geared toward youth with bleeding disorders our camp programs empower and motivate youth with bleeding disorders to seek a life of freedom and independence that is not limited by their chronic illness. Camp Wilderness is located at: Lake Doniphan Conference and Retreat Center: 12586 Lake Doniphan Road, Excelsior Springs, MO 64024
Camp Wilderness has many different people and activities all within a five-day span. Each individual has different reasons and motivations while attending camp. Camp Wilderness has created a focused vision to keep the most important aspects of camp at the forefront. The goal of camp is not to diminish individuals, but more importantly ensure everyone is able to create a camp atmosphere that accomplishes our most important functions.
Vision
To be a model for bleeding disorder camps by creating the best week ever for kids with bleeding disorders.
Mission
To equip youth with the confidence to learn something new, the knowledge to become independent, and to build the family/friends to support them.
Core Values
Campers are priority here
Friends are made here
and Fun is had
Goals
Campers will learn to self-
Campers will learn about their bleeding
Campers will meet new
Campers will try something
Campers will be able to be more
Objectives
Campers will have a minimum of one activity during camp dedicated solely to learning self- infusion and/or enhancing their self-infusion skillset
Campers will have a minimum of two activities during camp dedicated solely to learning more in-depth practical knowledge about their bleeding disorder
Campers will have an opportunity every day to meet someone new from within their cabin or a different cabin
Campers will have an opportunity to try a new skill and/or further develop a
Campers will leave having the knowledge to be more independent with their bleeding