Camp Wildwood
ACA Accredited Camp | General Camp | Overnight Camp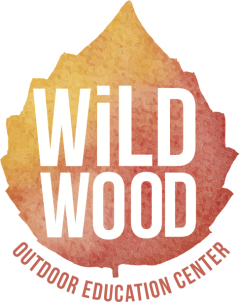 Wildwood combines a traditional summer sleep away camp experience with experiential science and social development programs. Campers "learn by doing" and build relationships as they explore the natural world together. Activities include: swimming, canoeing, nature hikes, rock wall climbing, art-making, ropes course, fishing, and so much more.
Camp at Wildwood is designed to be fun and to give children a chance to relax and enjoy time outdoors—a proven benefit to their healthy development. In addition to spending their days outdoors, physically active and engaged in new experiences, Wildwood programs utilize three key learning experiences to build campers' skills and abilities through hands-on learning.
Overcoming Challenges: Imagine the effects on confidence and self-esteem of campers as they learn how to swim or conquer a 35-foot high rock wall! The Adventure Challenge Course, a low-ropes course, teaches team-building and problem solving. The Skywalker, our high-ropes course, offers lessons in positive risk-taking and confidence.
Applying Science: Wildwood campers experience a fun, hands-on approach to learning biology and ecology by exploring wildlife and plants in the pond, prairie and forest ecosystems. They learn how to identify species and discuss biodiversity—how each organism is important to maintain a healthy environment.
Building Community: A week at Wildwood's sleepaway camp is group living at its best as it includes family-style dining for each meal, living closely with cabin mates (practicing conflict resolution and problem-solving skills) and learning in small peer groups.
These three learning experiences build a strong foundation for healthy physical, social and mental habits for Kansas City's low-income children. For many, Camp Wildwood is a valuable first-time "away from home" experience through which they can make new friends and learn about the world beyond their urban core zip code.
Wildwood works closely with schools and youth-service organizations in the Kansas City metro to connect low-income kids with its summer camp programs. Nearly 80% percent of the youth served by Camp Wildwood each summer require financial assistance to attend! Thanks to the dedication of individual donors like you, Kansas City area youth have access to this valuable opportunity. Our collective future is brighter when we invest in youth and their ultimate success. We invite you to join us in improving the world together. 
Camp Wish List:
400 Camperships @ $375 each
$150,000
Total
$150,000
Contact
Robyn Ratcliff
1403 Southwest Blvd.
Kansas City, KS 66040

Phone: (913) 757-4500