Camps Carousel & Erin
Overnight Camp | Specialty Camp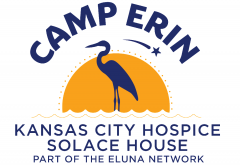 Camps Carousel and Erin are weekend grief support camps for children. Camp Carousel – ages 5 to 18. Camp Erin – ages 6 to 17. 
Camp Erin 2022 program planning is underway. It is currently scheduled for Saturday, June 18 2022 for a Day Camp! Camp Erin is a traditional,  fun, high-energy camp combined with grief education and emotional support. It offers  campers the opportunity to meet others who have experienced a loss. 
Camp Carousel 2022 is currently scheduled for the weekend of September 16-18, 2022.  Camp Carousel serves 20-25 children between the ages of 5 and 18, and includes their parents or guardians, providing families the opportunity to spend therapeutic time together  in a nurturing setting and to meet other families who have experienced a loss.
Children meet in age-appropriate groups while adults attend a parenting workshop addressing  topics such as awareness of their own feelings about the family's loss, dependency issues  of children, acting out behaviors, and how to be truthful with children in an age-appropriate  way.
Children are referred to camp in a variety of ways — by school counselors, teachers, churches, psychotherapists in private practice, family physicians, or, families may enroll directly.  Bereavement counselors from Kansas City Hospice and its grief support program, Solace House, guide the camp activities. Other staff members consist of music and art therapists and community volunteers.
Camp goals for both camps are to help:
Normalize the grief experience
Provide opportunities to memorialize a loved one
Provide opportunities for emotional release in a safe way
Provide opportunities for children to meet others who have experienced a loss
Children are split into groups based on their ages. Two professional staff members and three to five volunteers are assigned to each group to assist with activities. While activities may vary slightly from year to year, they are basically the same. The children:
Participate in the Art Studio that offers a variety of art therapy projects
Enjoy some typical camp activities such as archery, horseback riding or swimming.
Take a nature hike to provide time in nature to process thoughts and feelings
Share in a remembering ritual and release balloons
Benefit from the company of therapy dogs
Write group songs.  Each child contributes lines about the person in his or her life who has died
Enjoy a campfire evening, with all ages sharing the activity together
Camp Wish List:
CampCarousel
25 Campground Fees @$137.50
$3,500
25 Supplies @$20
$500
25 T-shirts @5
$125
5 Photos for each child/family @ $6
$150
25 Snacks & Campfire @$20
$500
15 Staff costs @ $322 each
$4,830
Total
$9,605
CampErin
50 Campground Fees @ $104.00
$7,000
50 supplies @$20
$1,000
50 T-shirts @ $5
$250
50 photos – one for each child & Family @ $6
$300
15 Staff costs for weekend @ $322 each
$4,380
Total
$12,930