Wonderland Camp
ACA Accredited Camp | Overnight Camp | Specialty Camp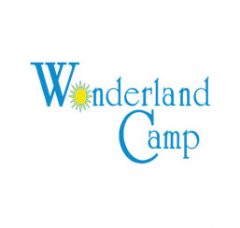 Wonderland Camp has been dedicated to providing an exceptional camping experience for children, teens and adults with disabilities since 1969.  Located at the beautiful Lake of the Ozarks on 125 acres, Wonderland Camp is adapted so that all individuals can participate in traditional camping activities and make memories of a lifetime. Ages 6 to 99 are welcome to attend. Wonderland Camp provides (3:1) camper to staff ratio and has limited openings for those needing 1:1. Summer camp is $950 per week.
Summer camp weekly sessions are 6 days and 5 nights that run from Sunday to Friday. Cabins have heat and air-conditioning making sleep comfortable.  All meals, snacks, activities, and bedding is included. Campers receive a free camp t-shirt to tie-dye! Favorite activities of camp include the weekly Talent Show and dancing the night away at the last dance. Campers are grouped by age and interest and can participate in activities of their choosing, including;
Walk-in pool
Splash pad
Climbing Wall
Ropes Course
Giant Swing
Walk/Hiking Trails
Arts & Crafts
Mini Golf
Archery
BB Gun range
Fishing
Paddle boats
Pontoon rides
Volleyball
Basketball
Pirate Ship excursion
Wonderland Camp also offers weekend camps in the Spring and Fall sessions. These camps are offered on select weekends with check-in on Friday evening and check-out on Sunday morning.
For more information and current schedules check out www.wonderlandcamp.org.
Camp Wish List:
50 Camperships @$200 each
$20,000
20 fishing poles @ $20 each
$400
1,100 T-shirts for Campers @ $5 each
$5,500
50 arts and craft supplies @ $10 each
$500
Total
$26,400
Contact
Jill Wilke
18591 Miller Circle
Rocky Mount, MO 65072

Phone: (573) 392-1000