Wonderland Camp
ACA Accredited Camp | Overnight Camp | Specialty Camp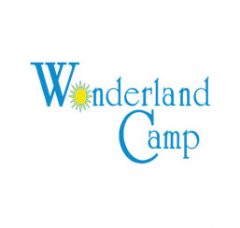 While campers are at Wonderland Camp, the campers are able to participate in various activities such as arts and crafts, swimming, boating, dancing, performing and outdoor nature skills. All campers have a mental or physical disability and are able to be together as part of a "norm" as opposed to being the "different" one that so many them are used to. Wonderland Camp is accredited by the American Camp Association.
Goal 1:  To provide each camper with the opportunity to select a variety of recreational activities according to individual preferences:
At Wonderland Camp, campers have many different activities to choose from.
Goal 2:  To assist campers in learning to live outdoors, and to become acquainted with the outdoor environment:
Most of the activities at Wonderland Camp are held outdoors in order to help campers become familiar with the environment.
Wonderland Camp offers a Nature Program for all campers to experience.
Goal 3:  To help campers experience individual growth and development:
At Wonderland Camp, campers are challenged to try new things and work on preexisting skills that are beneficial in their lives.
Goal 4:  To provide campers with the opportunity to improve skills used in daily living:
Campers are encouraged to be as independent as possible in all daily activities and personal care.
Goal 5:  To assist each camper in the adjustment of group living and the group decision making process, in the development of understanding, and empathy toward fellow campers:
Campers are placed in cabin with their peers which makes campers able to talk to each other and make decisions together about daily camp activities.
Campers learn how to live with different types of people that they may not normally live with.
Goal 6:  To help the camper in the creative use of leisure time, as well as to assist in skill development in those activities that are likely to have a high carry over value at the end of the camping session:
Skills that are learned at camp are beneficial to everyday living skills.
Campers are able to come up with activities that interest them.
Goal 7:  To help campers experience the best time of their lives:
Wonderland Camp gives campers opportunities that they may not have at home.
Wonderland Camp offers many different types of programs that interest all campers.
Goal 8:  To provide campers a safe and worry free environment:
Wonderland Camp has trained staff to help with camper needs.
Wonderland Camp has rules in place in all areas to provide a safe, yet fun environment.
Camp Wish List:
50 Camperships @$200 each
$20,000
20 fishing poles @ $20 each
$400
1,100 T-shirts for Campers @ $5 each
$5,500
50 arts and craft supplies @ $10 each
$500
Total
$26,400
Contact
Linda Fiers
18591 Miller Circle
Rocky Mount, MO 65072

Phone: (573) 392-1000