Camp WIN
ACA Accredited Camp | Day Camp | General Camp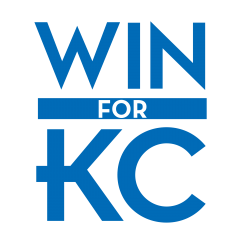 Camp WIN (Women's Intersport Network) is the flagship youth event for girls aged 6-12. The camp's primary objective is to empower girls by providing them with exposure to 16 diverse sports and fitness activities over a span of four days. The camp fosters a safe and supportive environment to encourage girls' participation and growth.
Each day features a Life Skills session with speakers on topics such as encouragement, preparation, self-esteem and healthy eating. Curriculum includes lessons from WIN's award winning LIVE ACTIVE peer mentor program.
Camp WIN's goal is to introduce girls to sports they have never tried in the hope that they find something they like and stay active. Girls become more active and are more willing to try new things, especially sports and fitness activities, after a session at our camp. We measure this change through post-camp evaluations completed by campers, captains and parents.
Increasing a young girl's physical activity level and her confidence has tremendous long-term effects. Studies have shown that girls who participate in sports are less likely to get pregnant or use drugs and are more likely to graduate from high school and have higher levels of self-esteem. Before attending camp 70 percent of participants surveyed considered themselves an athlete. After participating, that number grows to 96 percent. That change in mindset gives them the confidence to try new things, challenge themselves and become leaders.
Camp Wish List:
75 camperships at $200 each
$15,000
Total
$15,000